Huis Ten Bosch ( Hausu Ten Bosu)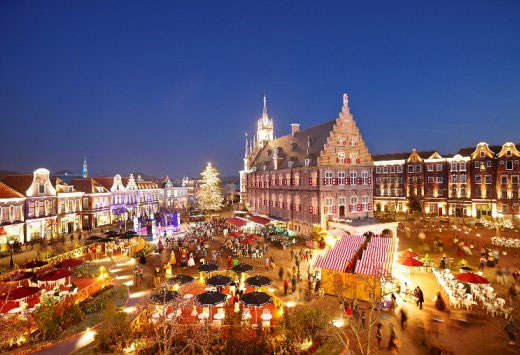 Huis Ten Bosch ( Hausu Ten Bosu) is a theme park in Nagasaki Prefecture which recreates a Dutch town. It is named after one of the residences of the Dutch Royal Family. The spacious resort is suffused with a European atmosphere with its picturesque canals, iconic windmills, beautiful gardens and architecture.
Seasonal flowers further enhance the attractiveness of the scenery. Visitors can have a good time indulging in the view, enjoying the many attractions, savoring a meal at one of the many restaurants or relaxing in a leisure boat touring the canals. Various events also take place at different times of the year, for example, a tulip festival during spring and a fireworks competition in the summer.