Downtown Tokyo Asakusa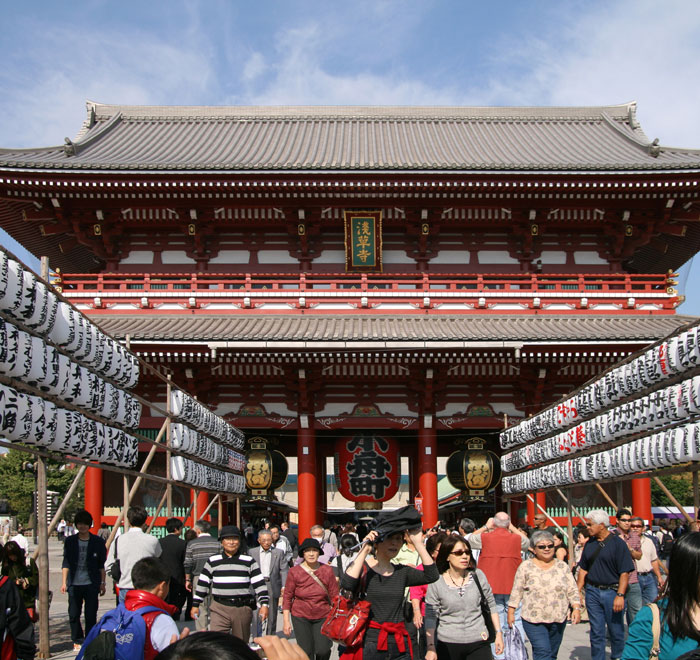 This is 4 hour course. The fee is 50 USD.

It is situated in the suburbs of Tokyo which has very Japanese style temple and shopping stores. Asakusa is similar to the towns in East Asian countries. You feel very comfortable at the atmosphere.
In the early morning sightseeing tour starts from Kaminarimon which is in the south-east side of Asakusa. Walking along Nakamise street, seeing various kinds of goods sold in the shops, we go through to Sensoji temple. This temple is the center of Asakusa which is the simbol thereof.

Then we have lunch at the Yatai which is very Japanese-style restaurant and has several seats. After lunch we take a walk along shopping archade which is about 500 m long.
There are various kinds of shops, pachinko parlors, reataurants, souvenior shops, local theaters, movie thaters, etc. After that we visit Skytree Tower, the highest tower in Asia, where is located 15 munites on foot away from Asakusa. We go to the top floor with rotating observation platform. Seeing from there there is a nice specutacular scene.
In the afternoon the tour finishes.