Tojinbo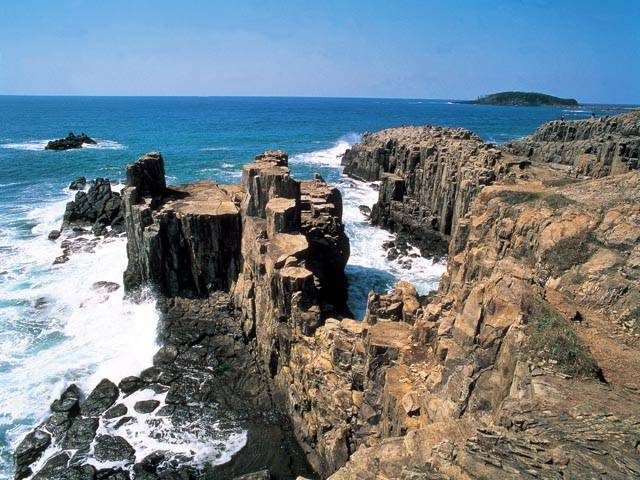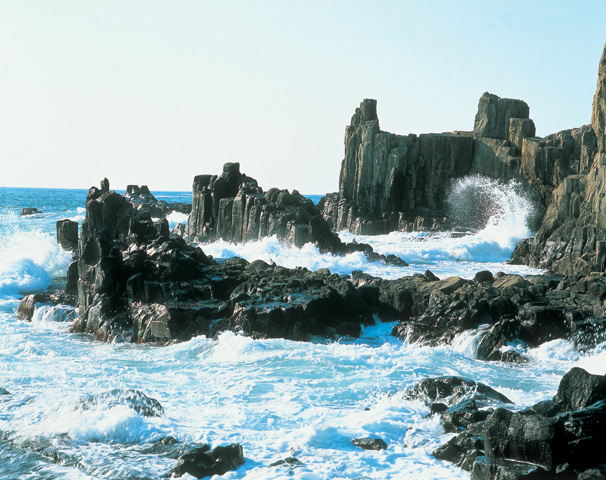 This is 2 day course. The fee is 420 USD from Tokyo.

One of only three rock pillars of its kind in existence in the world. Rugged precipices created by the raging waves on the coast of the Sea of Japan in northern Fukui, bordering Ishikawa. It is located within Echizen-Kaga Quasi-National Park. The sheer cliff stretches for over one kilometer, and is designated as a precious natural monument.
In the early morning guests take super-express train from Tokyo to Fukui, then to Mikuni and to Tojinbo by bus. In the evening they stay at hotel in Fukui. After breakfast they take a look at Fukui city. And then they take super-express train to Tokyo.