Tateyama and Kurobe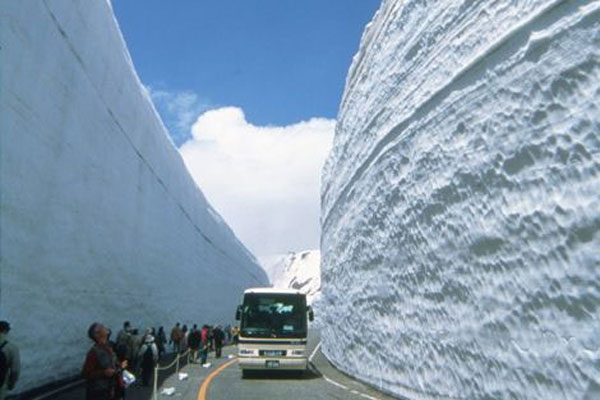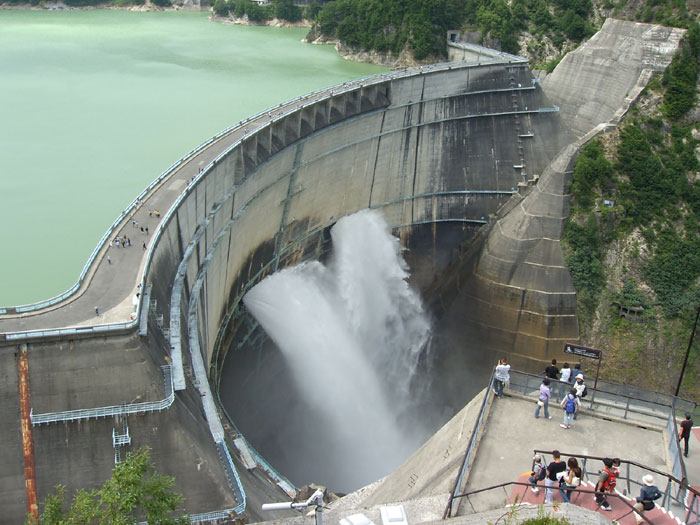 This is 2 day course. The fee is 350 USD from Tokyo.

In the early morning guests take super express train from Tokyo to Toyama. 
Then by local train to Tateyama. By using cable car, local bus, trolley bus and rope way they arrive Kuroba Lake. Walking along the late they go to Kurobe Dam.
In the Alpine Route from Tateyama there is famous Snow Wall which is 20 m high and 500 m long. Tourists get surprised the by splendid form created by the nature.The bus can pass through the snow wall from mid April to mid June.

The Kurobe Dam is Japan's tallest dam at 186 meters. It was constructed over a seven year period and was completed in 1963. Many difficulties were encountered in the process, and over 170 people lost their lives to the project.
The dam has since been supporting a hydropower plant in its supply of electricity to the Kansai Region. It is also a major attraction along the Tateyama Kurobe Alpine Route, especially when water gets discharged spectacularly through its gates daily from late June to mid October. In the evening they return to Tateyama to stay at hotel. The next day they return to Tokyo in the same route as the outward journey.