Osaka Castle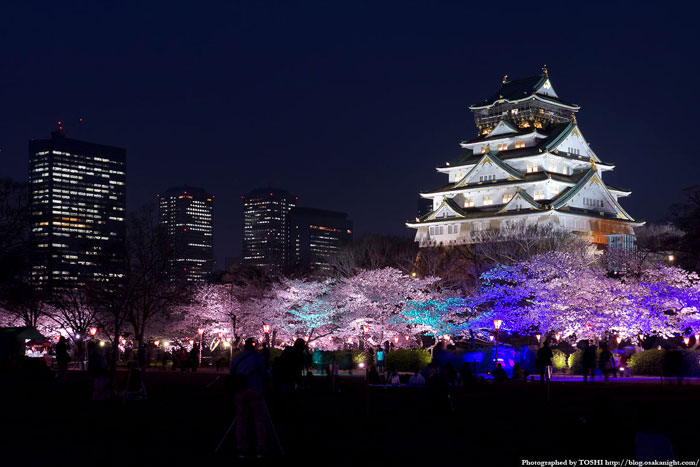 This castle is located in Osaka city, which is symbol for people. There is a large square in front of the castle. The construction of Osaka Castle started in 1583 on the former site of the Ishiyama Honganji Temple, which had been destroyed by Oda Nobunaga thirteen years earlier.
Toyotomi Hideyoshi intended the castle to become the center of a new, unified Japan under Toyotomi rule. It was the largest castle at the time. The castle tower is surrounded by secondary citadels, gates, turrets, impressive stone walls and moats.

The Nishinomaru Garden, encompassing the former "western citadel", is a lawn garden with 600 cherry trees, a tea house, the former Osaka Guest House and nice views of the castle tower from below. Unlike most of the rest of the castle grounds, the garden requires an admission fee.