Onsen in Tokyo----Ooedo Onsen Monogatari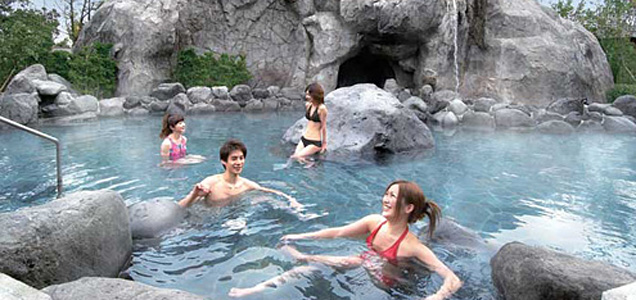 Enjoy oasis in the central Tokyo ! Pumped up from 1400 meters deep in the center of Tokyo, the natural hot spring feel soft and smooth on the skin.

You will enjoy prolonged effect of warmth even after you get out of the bath, and will feel relaxed inside and out. Soak yourself in Big Common Bath, then try Ashi-Yu (Foot Bath) while chatting with your family and loved ones – at Ooedo-Onsen Monogatari, we offer many different baths to suit your need – so you can enjoy Onsen your way.