Fujigoko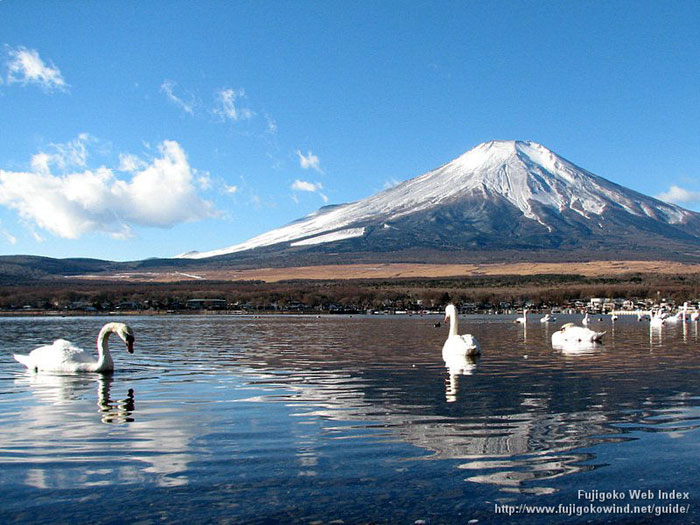 Fujigoko is the name of the area with main five lakes at the northern foot of Mount Fuji. The water is very clear. Even in summer the water is cool enough to swim.
These five lakes are dotted within about 30 km from east to west. Each lake is located at the level of about 800-1,000 meters, at a distance of 13-15 km from the top of Mount Fuji.
They are the dammed lakes formed by the eruptions of Mount Fuji long before. It is thought that the western three lakes were originally one lake, so it is presumed their waters link underground.