Asakusa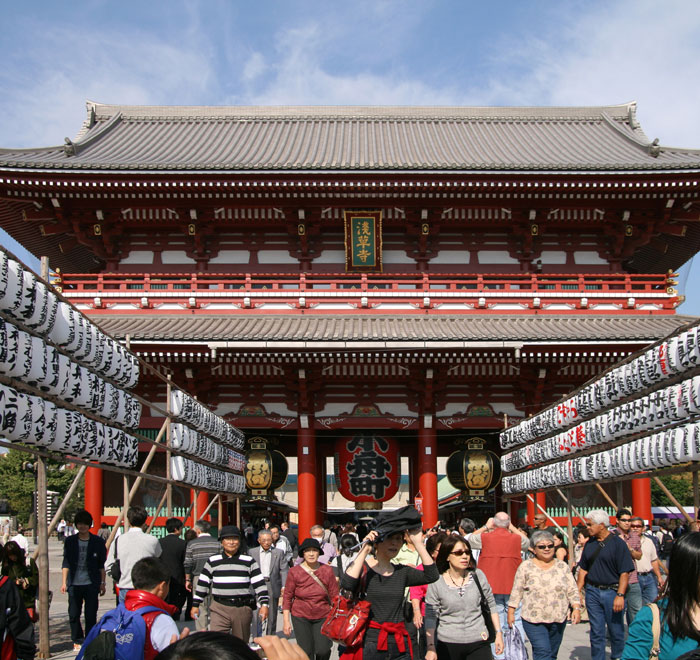 Asakusa, which is in Taito ward, is one of Tokyo districts, and is famous for Sensoji Temple, Nakamise, Hanayashiki, etc. Asakusa offers an experience of the sight, sound and atmosphere of old, good, historical Tokyo different from any other places in the metropolitan area. Life is still very much lived on the streets of Asakusa, tangible and visible in the roadside selling, the rickshaws for hire, and usual street festivals.
Foreign tourists will appreciate, though, the carefree shitamachi ("downtown") atmosphere of old Edo that Asakusa retains.
Asakusa is also the place in Tokyo where you can take a traditional rickshaw ride. Rickshaws are available in front of the temple and Kaminarimon gate, where you are pleasantly trundled around the neighborhood in an antique-looking, huge-wheeled vehicle by a young, muscular, bare-legged Japanese man wearing traditional shorts, happi coat and headband. Prices start at 3,000 yen each in the case of a couple (4,000 yen for just one passenger) for a 20-minute ride.
The Asakusa district has many business hotels and budget hostels popular with foreign backpackers.