Onsen in Tokyo----Ooedo Onsen Monogatari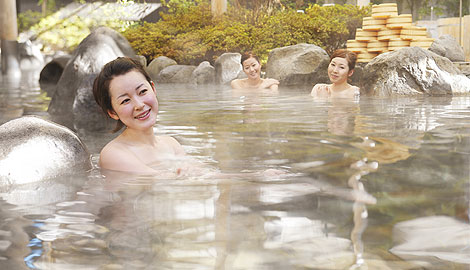 Enjoy oasis in the central Tokyo ! Pumped up from 1400 meters deep in the center of Tokyo, the natural hot spring feel soft and smooth on the skin.
From Big Bath with natural hot spring to Open-air Bath, we have variety of baths. Mist Sauna and Open-air Barrel Bath are available at Ladies Bath.